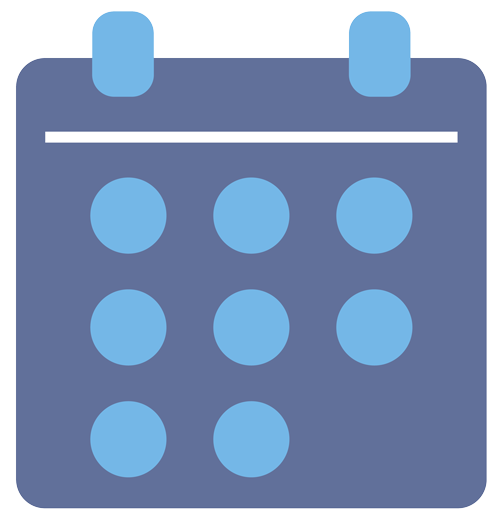 Immerse yourself in Hartlepool's fascinating past, from its rich maritime heritage to its interesting military stories, you'll be amazed at what you discover. 
Hartlepool Heritage Discovery
Hartlepool's very own historic gem, The Headland is an absolute must-visit. Spend your morning exploring its glorious landscape from the remains of historic buildings and town walls to fantastic coastal views. The best way to truly uncover the rich and varied heritage of the Headland is by following the Headland Story Trail. Each trail marker reveals a unique story pertaining to the region, from the legend of the Hartlepool Monkey to tales of shipwreck. 
Make sure to stop and explore the magnificent structure that is St Hilda's Church. This Grade I Listed Building is an impressive sight not to be missed. Another key attraction is Heugh Battery Museum. Standing proudly on the site of the only First World War battlefield in Britain, this authentically-restored coastal battery is worth a visit.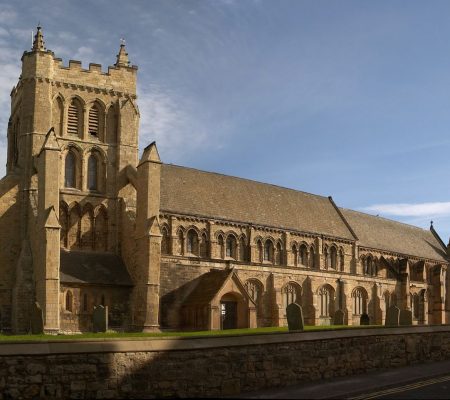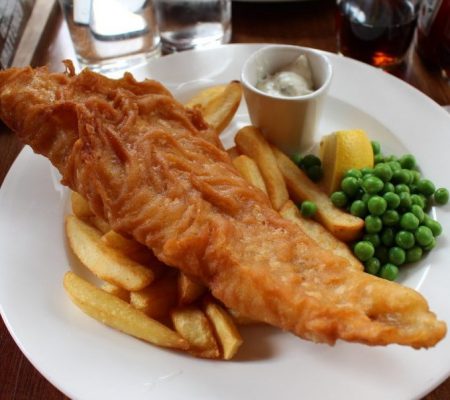 Enjoy top-quality, traditional fish and chips at Verril's Fish Shop. This popular fish and chip shop is regarded as one of the best in Hartlepool – in fact, people have been know to visit from across the Teesside and North East region just to try the superb offerings at Verril's. Hollywood's Kelsey Grammer has even been spotted visiting this popular spot. With limited opening hours, queues can be expected, particularly in the summertime, so be sure to plan ahead so you don't miss out!
After tucking into some much needed lunch, make a trip over to Hartlepool's glorious marina. Catch the number 7 Stagecoach bus from the Headland Town Square, it runs every 10 minutes and you should arrive at the National Museum of the Royal Navy in around 15 minutes. 
Visit our Getting Around page for additional travel guidance.
Take a unique and fascinating journey through time at the National Museum of the Royal Navy Hartlepool, as you explore this fantastic re-creation of an 18th century seaport. Uncover the challenging reality of life aboard fighting ships with an immersive experience. Visit the stunning HMS Trincomalee, the oldest warship still afloat in the UK and one of Nelson's frigates, built in Bombay, India in 1817. Watch the historic quay come to life with regular live demonstrations and re-enactments happening across the quayside. 
Directly attached to the Royal Navy Museum is the Museum of Hartlepool – the finest free show in Hartlepool. A series of unique exhibitions and collections come together to help reveal Hartlepool's interesting past.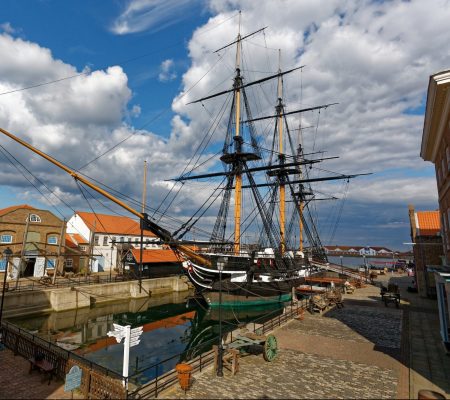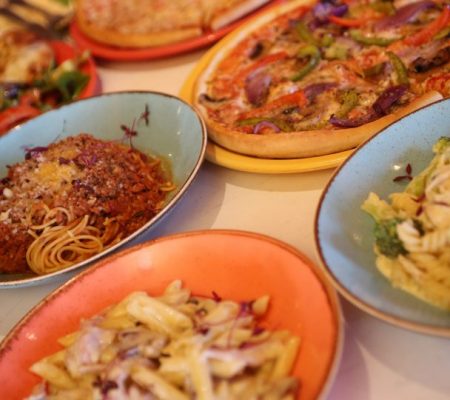 Hartlepool Marina is the perfect place to unwind after a long-day exploring. Filled with wonderful restaurants and bars, you'll be truly spoilt for choice. Casa Del Mar is a must-try – choose from a wide-range of mouth-watering tapas dishes, and with its laid back atmosphere and Mediterranean décor, it is sure to set the right ambience for the evening. Try to book in advance if you can!
Another option that may take your fancy is Portofino's. With something on the menu for everyone, this lovely Italian restaurant is a definite crowd pleaser. From pizzas and pastas to Cajun salmon and chicken al a crema, you're sure to be satisfied.